Revealing a "Young Actor," Enjoying Today because of the "Surgery"
Dreams may not come true with only one component.
"Min,"
a 21-year-old Chiang Mai boy dreamed about being in the entertainment business. He had tried every way to become successful. However, his appearance was the weak point. He missed the most important opportunity in his life. When the opportunity came to him again, he grabbed it by sending his profile to participate in
HAPPILY EVER AFTER BY BANGMOD
and passed the selection to be a 1 in 6 finalist from hundreds of applicants. 
"I was the only man who got into the final round. I was also the only one who received free surgery from the doctor. I talked about my life problem and I finally won and was selected for the surgery. The doctor was very nice to me. At first, he would do the surgery only on one place.
Dr. Thananchai Atsadamongkhon
gave me two places for free, which were the nose and the eyes. After the announcement, I decided to do the surgery right away."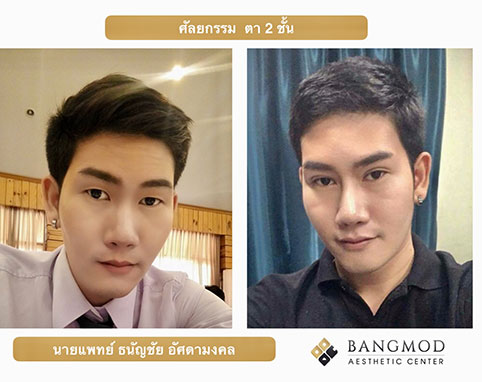 "I have to tell you that the doctor has very soft hands. I did not feel pain. While having the surgery, the doctor kept asking me if I was in pain. Then, I told him where it hurt. I felt very warm. Thank you Bangmod Hospital very much for giving the opportunity to people like me. Our cost of life is different. Some people were born with good looking appearance, beautiful, handsome, are always in demand. For other people however, their appearances are not enough for society outside. Especially in the entertainment business, only abilities and an opportunity to reach your dream are not always enough." 
At present, Min is following his dream working in the entertainment business, whether doing a model shoot or acting in a TV series that is very well-known as far as China.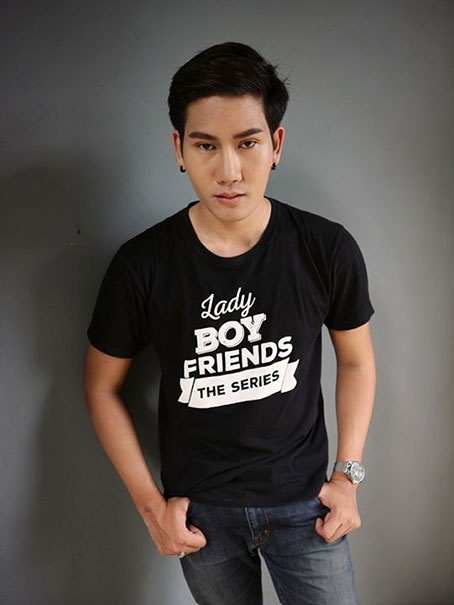 For those who want to have the opportunity like
"Min,"
do not miss
"THE BEAUTY, Free Surgery with Bangmod Hospital,"
a good activity that is open for talented people to show their abilities. Those who are selected will receive surgery for free. For more information, please click http://www.facebook.com/Bangmodaestheticcenter, or Tel. 02-867-0606 Ext. 1213 or 1215, or Line: @bangmod. 
"Be more confident at Bangmod Hospital". Consult about a surgery problem or ask for more information at 
Facebook : www.facebook.com/Bangmodaestheticcenter
LINE ID : @bangmod
Instagram : bangmodaesthetic
YouTube : http://www.youtube.com/user/bangmodhos