"Surgery" is not "Fashion"
The pictures of famous celebrities are brought to use as examples for men and women who would like to have surgery in this era to increase the confidence in their appearance or to become a ladder to new opportunities that they want, no matter if it's for sharp and small eyes, a sloped nose with teardrop-shaped tip, 3-dimensional horn-chestnut-shaped lips, V-shaped face, or full lips. However, some people become a "hundred faces," who keep changing their face as if it is a fashion trend. Actually, "cosmetic surgery" is not easy to change like a fashion trend, like changing clothes, bags, or a shoe collection, since each individual has different a identity and race. It cannot be copied one hundred percent.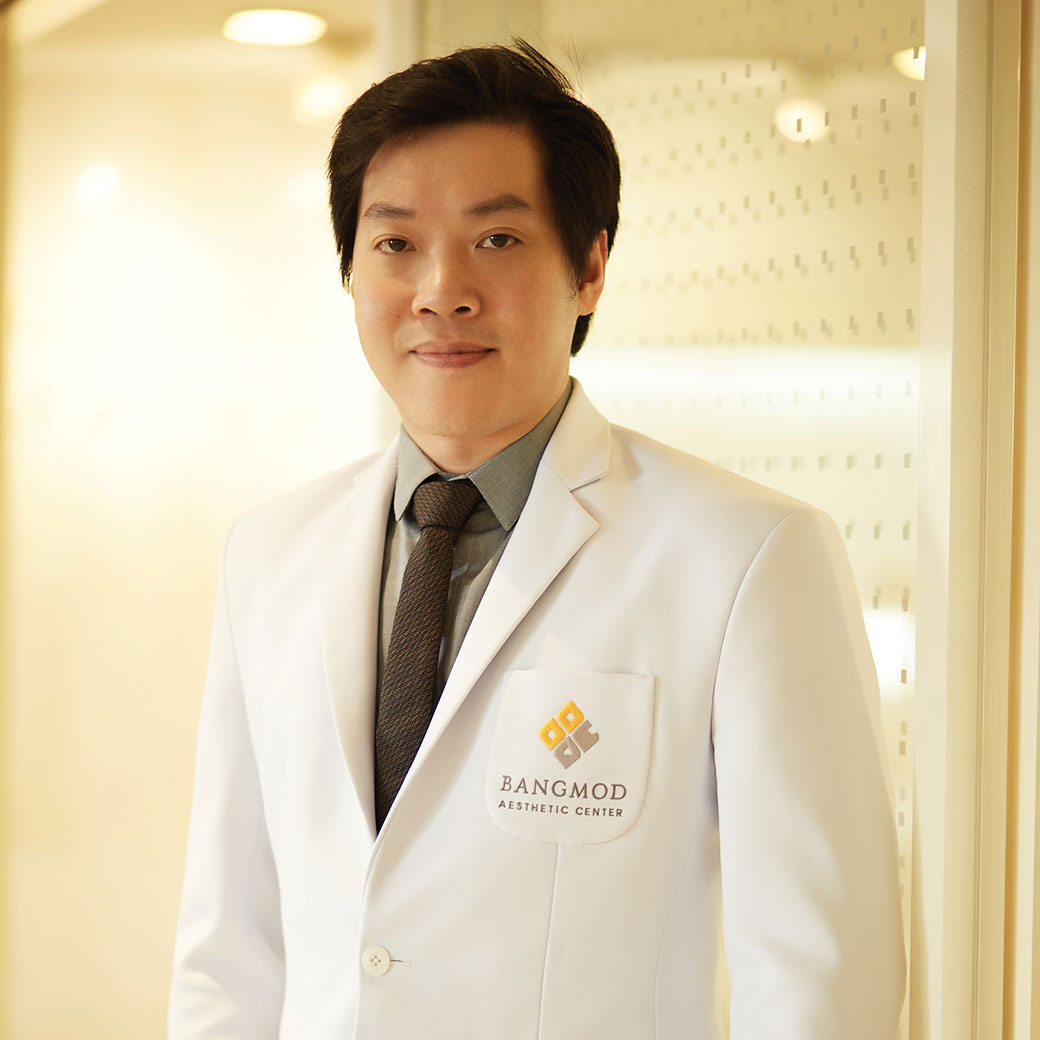 Dr. Thananchai Atsadamongkhon, Cosmetic Surgery Specialist and Director of Bangmod Aesthetic Center stated that:
"In all cosmetic surgery, there are more risks when you make a correction or do it repeatedly. For example: For Rhinoplasty, there will be the adhesion of membranes or calcium on the tissue of the nose if you have repeat surgery or corrective surgery, which can make the next surgery more difficult and the shape can be distorted. Therefore, the important thing in doing surgery that the doctor always suggests to patients is to think carefully before making a decision because it will stay with you for a lifetime. Think carefully a shape that satisfies you, choose the best, and make the decision once so that you do not have to change it several times. 
Therefore, a good surgery must be adequate. Do not do anything that is against nature too much. The more adequate, the more safe. There are 3 main suggestions of how to be safe. Firstly, you should come to meet with the doctor for an examination to see what is adequate and suitable for your body. Do not force your body too much. Secondly, do the least. The least you do and especially only on the problem part, the more safe it will be. Lastly, know how to choose. We must study the information and choose the doctor, infirmary, and equipment that meets the medical standards and is also the most reliable and safest." 
"Be more confident at Bangmod Hospital". Consult about a surgery problem or ask for more information at 
Facebook : www.facebook.com/Bangmodaestheticcenter
LINE ID : @bangmod
Instagram : bangmodaesthetic
YouTube : http://www.youtube.com/user/bangmodhos