Why Bangmod Aesthetic Center is one of the leading beauty centers in Bangkok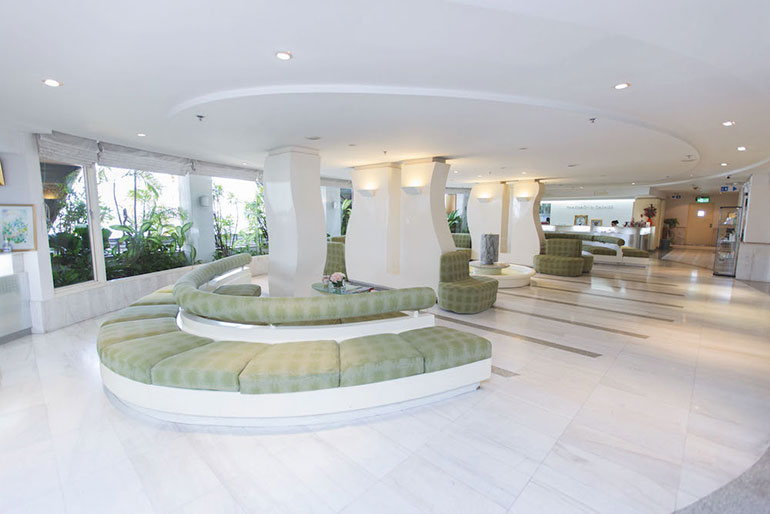 For the father-and-son duo heading up highly acclaimed
BANGMOD AESTHETIC CENTER
, natural-looking beauty procedures are a matter of subtlety, decades of expertise, and patient-doctor trust.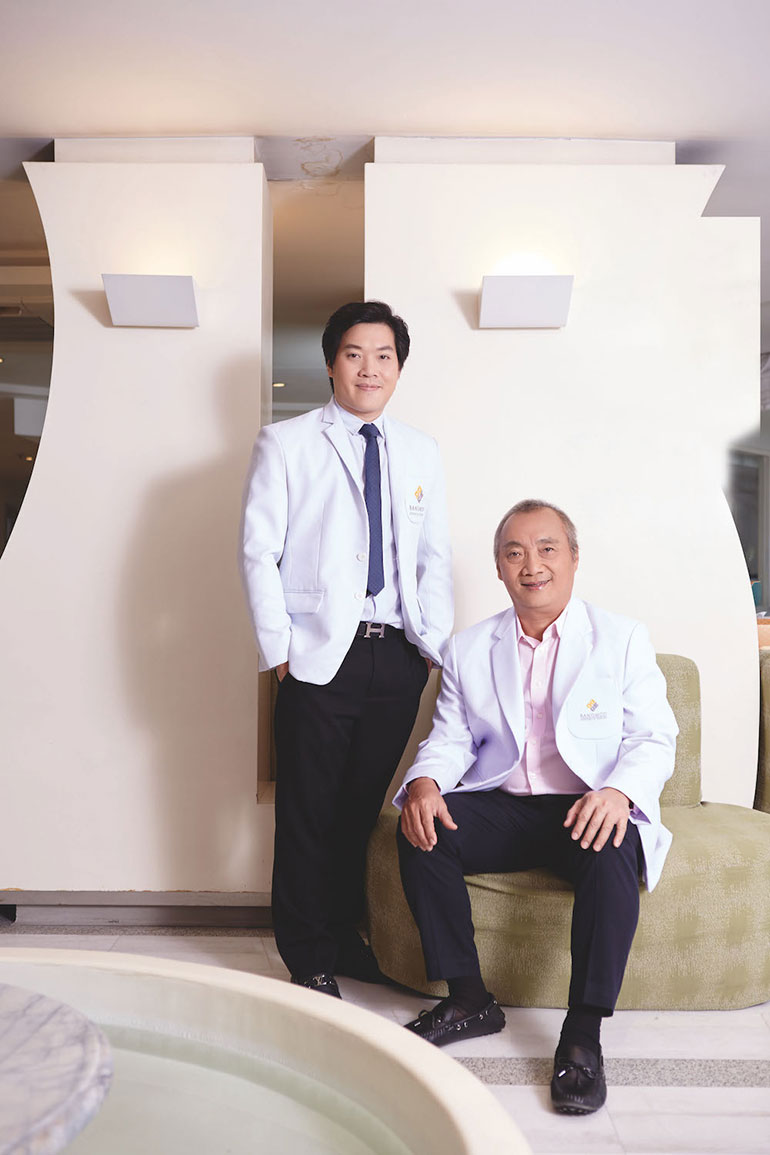 SOMETIMES THE BEST-KEPT
secrets are the ones most worth seeking, no matter how far and wide. Patients have flown into Bangkok from Korea, the United States, Europe and elsewhere, just to head to the unassuming Bangmod Hospital, where the offices of Bangmod Aesthetic Center are located. It's the first full-service, comprehensive cosmetic surgery centre of its kind in Bangkok, frequented by foreign visitors, expats and locals alike.
The 12th floor of the hospital is a gleamingly clean, bright marble interior, decorated with large windows and light-coloured fabrics. The relaxed energy is a welcome contrast to the hectic streets outside, and one only is reminded of the medical setting once entering a consultation office.
This year, the director of
Bangmod Aesthetic Center
told Prestige, they will be expanding into Sukhumvit Soi 39 with
The Lux Clinic by Bangmod
– in response to demand from Sukhumvit-area, expat clients.  
Attentive receptionists and nurses buzz around a spacious seating area,where patients that range from Hollywood stunt actors and professional models to beloved Thai actresses have lounged. They are driven there mostly by word-of-mouth-that the
Bangmod Aesthetic Center
understands its patients.
That's the way he and his father, Dr Surasit Assadamongkol, also a facial plastic reconstructive surgeon and Chairman of Bangmod Hospital, prefer it. They say boastful patients are the finest proof of their work.
"We had a stuntman come in to fix his nose, which had been broken three times," Dr Thananchai said. "He had multiple operations in many countries, but the effects were never what he wanted. For us, we carefully explored his preference, and gave him results that were impressive."
"We work from the point of view of our patients. We are not business-minded doctors," says the doctor, who is now donning a medical coat. He's just held the centre's daily administrative meeting. In an hour, he'll be consulting one-on-one with patients. In the afternoon, he'll be performing surgery.
"I've refused far more procedures than I've accepted requests to do procedures – it's all about our patients' best interests, not our bottom line."
Dr Thananchai's focus on doing only what is needed for optimal effect has a long history that goes back to his father's work, and in fact the entire hospital, which was founded on a very basic need: to help people.
Dr Surasit, his father, explains: "We started as Bangmod Polyclinic along this road, over 30 years ago. This road had no hospitals and car accidents were very frequent. There was a need for a hospital," Dr Surasit explained. In particular, they needed a hospital that could help victims of vehicular collisions and accidents – tricky cases indeed.
It was the ideal challenge for Dr Surasit, who started off as a specialist surgeon and refined his techniques in service of his patients.  
A CAREER IN HELPING
Dr Surasit graduated from Mahidol University and specialised as an Ear, Nose and Throat doctor at Rajavithi Hospital. He was always concerned with how to help patients recover quicker, have fewer wounds and minimise complications, learning more about reconstructive techniques (the forefather of cosmetic and plastic surgery). He continued to study at Mahidol and Chulalongkorn University, and then continued in the United States and Japan as well.
His career and burgeoning skills took him from his first post as a community hospital director in Southern Thailand to Bangkok's Rajavithi Hospital and Taksin Hospital, as well as Japan's Shirakabe Clinic Aesthetic & Plastic in Osaka in 1987.
In 1992, Dr Surasit founded Bangmod Hospital, knowing that patients in car accidents would also need a skilled hand in reconstructive surgery. The
Bangmod Aesthetic Center
was founded at the same time.
"We started off with just 30 beds at the hospital. Then we grew to 50 beds" – at which point the clinic moved to Bangmod Hospital's current location – "then 100. We now have 400 beds. We just kept adding more, as the need grew."  
A FAMILY OF DOCTORS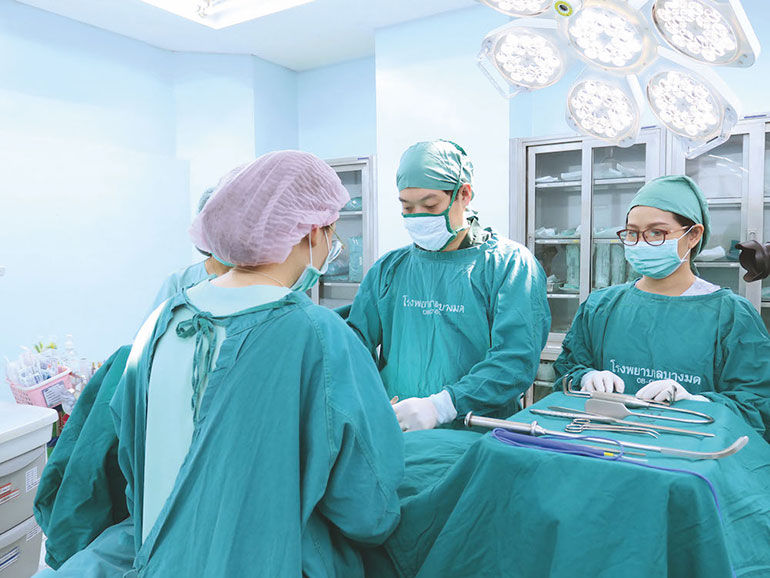 Dr Thananchai joined the
Bangmod Aesthetic Center
in 2016 as director, turning the center and hospital into a family business. In fact, his other son, Dr Tevadej, manages Bangmod Hospital as CEO.
A trio of doctors? Dr Thananchai reveals the legacy of medicine goes even farther: two full generations of doctors on all sides, wives included.
"Actually, my mother is a doctor too," chuckles Dr Thananchai. "A paediatrician, though she's retired. My wife is a doctor, and so is my sister-in- law!" In true doctor-style, when they find time, they play golf together.
Dr Thananchai's father and mother never forced him into studying medicine, but the choice to become a doctor was an easy one. "I tell everyone my father is my idol," he says, "and my proudest moment was being able to help my mother."
While he was at medical school, Dr Thananchai learned everything from suturing to bedside manners directly from his father. At the start, his mother, who needed eyelid surgery to improve her eyesight, told him that she'd wait until he was qualified – so that he could be the one to operate on her.
"The doctors advised her to get surgery for 10 years, but mother insisted she'd wait for me to finish my medical degree. I thought she'd just been kidding – just trying to avoid surgery – but she later told me she wanted to wait because she trusted my skills the most."
Her words that day inspired him to graduate Magna Cum Laude from Mahidol University's Faculty of Medicine at Siriraj Hospital in 2007. He went on to specialise in plastic surgery, earning his residency and qualification in plastic and reconstructive surgery in 2015 at Mahidol University's Siriraj Hospital.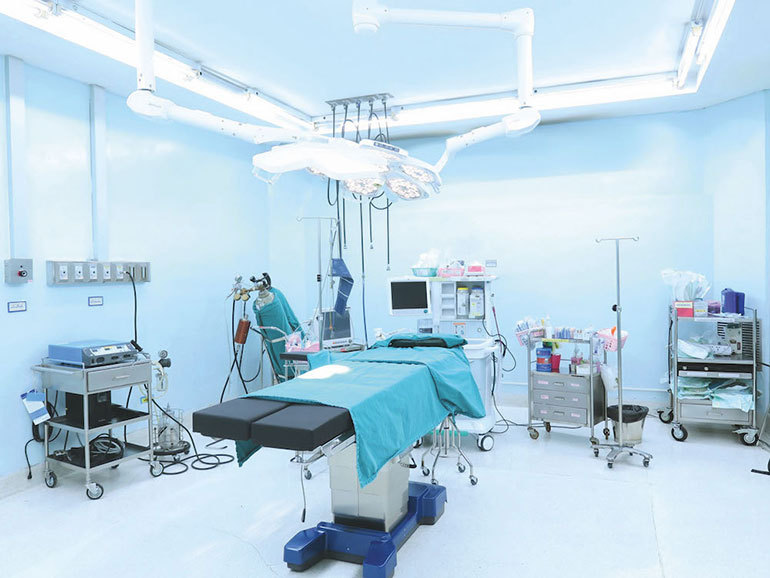 THE BANGMOD TECHNIQUE & THE MODERN FACELIFT
The centre's most famous calling card, the
Bangmod Technique
, is something Dr Thananchai and Dr Surasit developed and continue to refine together. They give back by sharing this knowledge regularly as well.
Just last year, the busy doctor spoke at the 1st Congress of the Asian Wound Care Association at the Berkeley Hotel in California, as well as the 27th Annual Meeting of the Society of Aesthetic Plastic Surgeons of Thailand.
The Bangmod Technique
is less a set of procedures, and more of a guiding set of four principles: "the tiniest incisions, the least pain, minimal recovery time and the most natural look".
It's also what underlies their continually updated rejuvenating technique, now called the
Modern Facelift
. From what would normally be an 80mm scar, Dr Surasit says, the
Modern Facelift
now allows for incisions of just 25mm. The facelift is only performed in sections of the face that require it – for instance, just the temples, or the jowls.
It's a deeper, more natural-looking lift, since it lifts the muscle too. It also requires great skill, an artistic eye, and strict attention to the latest techniques – something that is difficult to quantify.
"We don't require general anesthesia, which is a major part of what makes surgery a careful consideration," explains Dr Surasit. "We do local anesthesia, simple injections on site. That means you can go home on the same day. There's less trauma and faster healing."
The results are worth it; from being a major surgery requiring anesthesia, to something much safer and more effective. Double eyelid surgery is a commonly-requested procedure as well, and thanks to their Bangmod Technique, the scars are invisible, and the results are long-lasting.
Now, Dr Thananchai and Dr Surasit are looking forward to the opening of
The Lux Clinic by Bangmod
. The former says he'll continue to use his father's approach in managing the centres, his staff
and his team of doctors: leading by example. "You can give orders and KPIs, but that limits them," he explains. "If you inspire them to try their best, the results are even better."
Dr Surasit also taught his son two other basic principles: absolute honesty, he says, "and taking care of everyone – my staff, patients, anyone we're operating on – as if they are family, as if they are relatives."
For this family of two generations of doctors, there could be no possible better standard.
THE MEDICAL-SCIENTIFICPRINCIPLES OF A BEAUTIFULFACE
Excerpt from "Ruang San Ruang Salya" by Dr Thananchai Assadamongkol (2018)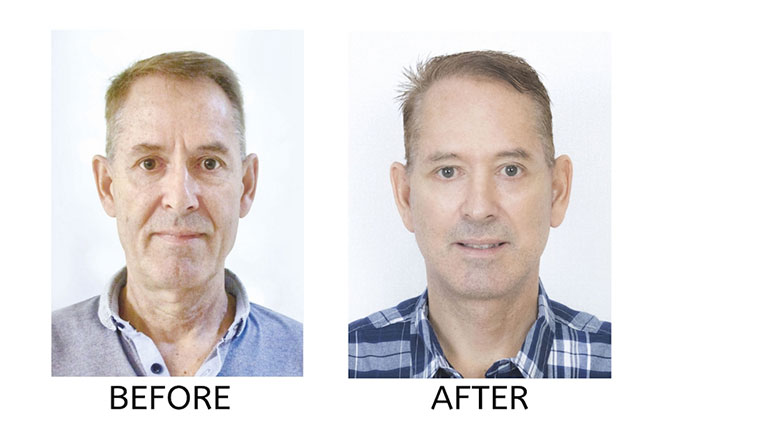 THERE ARE THREE ESSENTIAL PRINCIPLES:
1. SYMMETRY:
Both sides of a beautiful face should be similar in appearance. For instance, a beautiful face is even on both sides. The eyes and eyelids appear the same size, cheekbones are of a similar height, and the nose, mouth and chin are beautifully aligned.
2. PROPORTION:
This is the main reason surgery patients have artificial, obvious-looking results – because a feature becomes mis-proportioned. For instance, when augmenting a patient's nose, a good surgeon considers how this will appear in comparison to how prominent the forehead is, as well as the width and length of the face.
3. ATTRACTIVE POINT:
there are five main "attractive points" to every face: the forehead, the cheekbones, the nose, and the chin. They should be suitably prominent, lending dimension to a patient's face and enhancing their appeal. This is the most common reason our patients seek out surgery – augmenting their nose, forehead, chin or cheekbones can greatly enhance dimensionality and boost their attractiveness.
Facebook : www.facebook.com/Bangmodaestheticcenter
LINE ID : @bangmod
Instagram : bangmodaesthetic
YouTube : http://www.youtube.com/user/bangmodhos