How many methods are there in #Rhinoplasty?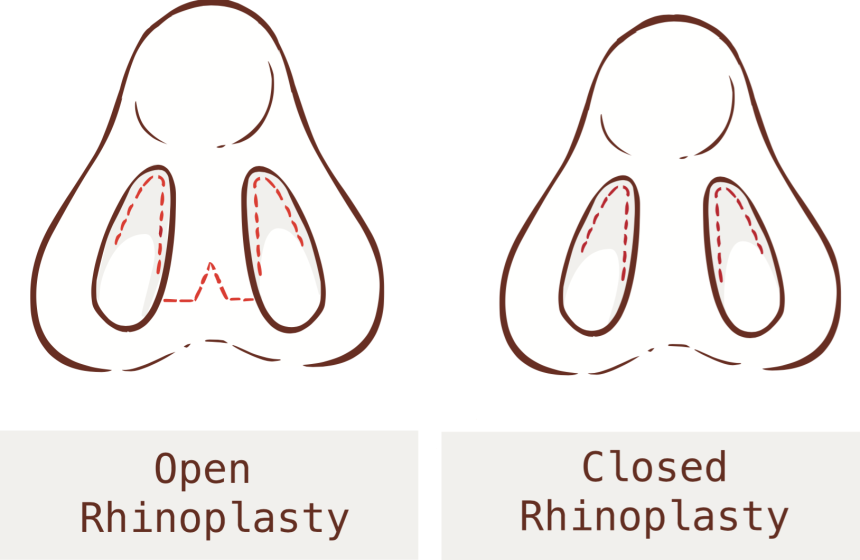 I had an opportunity to ask the doctor about the facts in Rhinoplasty. We may often hear about open Rhinoplasty or many techniques from Korea that marketing personnel use in their advertisements which confuse most people. The doctor will explain the medical techniques that we think may be helpful. 
Rhinoplasty by having surgery in the nostrils or what is called Closed Technique.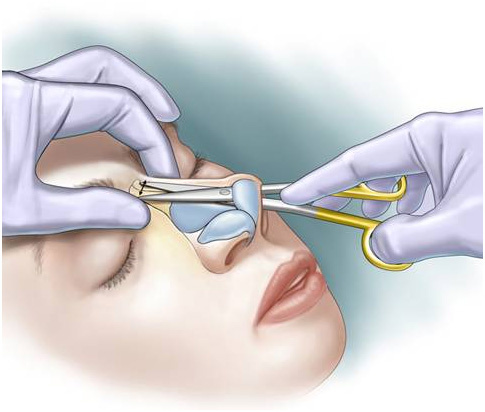 This type of augmentation is Rhinoplasty by cutting a wound or surgery wound in the nostrils, which is a one-sided wound or two-sided, depending on the ability and knowledge of doctor who performs the surgery. After that, the nasal cavity is taken out and the silicone is placed. If you notice, you will find that this type of Rhinoplasty does not involve or is related to the shape or structure of the naval cavity. The silicone, whether it is thick, thin, soft, or hard, depends on the clinic and the discretion of the doctor. 
Rhinoplasty by having surgery in the inside and outside of the nose and the nose base is called Open Technique. 
This type of augmentation is Rhinoplasty that uses the open method to arrange and correct the basic structure of the nasal cavity to get the required shape, whether at the bridge of the nose, cheekbones, or the most popular place is the tip of the nose. However, do not forget that all things must have limitations, whether it is nose elongation, upturned-nose, or teardrop-shaped. The doctor will check whether the bone for the elongation is long enough or the enclosed skin is adequate before performing the Rhinoplasty. 
For our country, it is mostly Rhinoplasty surgery in the naval cavity that makes people have the problem of inflammation or poor care, as well as the tip of the nose that is too thin. Therefore, women who have had Rhinoplasty must not forget to take care of it and prevent shock since it may cause perforation.
For those men and women who are now studying for information about Rhinoplasty, they must feel quite anxious in making a decision, which is caused from fear since they have never had an augmentation before. The way to eliminate this fear is to study a lot of information and consult many doctors. You will see that Rhinoplasty is not as scary as you think. 
Be assured with safety, good materials, and excellent doctor skills.
"Be more confident at Bangmod Hospital". Consult about a surgery problem or ask for more information at 
Facebook : www.facebook.com/Bangmodaestheticcenter
LINE ID : @bangmod
Instagram : bangmodaesthetic
YouTube : http://www.youtube.com/user/bangmodhos