Techniques for Self-Care of Mrs. International 2016
Dr. Kanthicha Chimsiri or Khun Yui, Mrs. International 2016 and the beautiful Brand Ambassador of Bangmod Aesthetic Center. Khun Yui is a beautiful woman with many talents. She is a model of a new generation of women, who plays in many roles, whether it is a beauty pageant, car racer, or a new mom. However, Khun Yui never stops taking care of herself.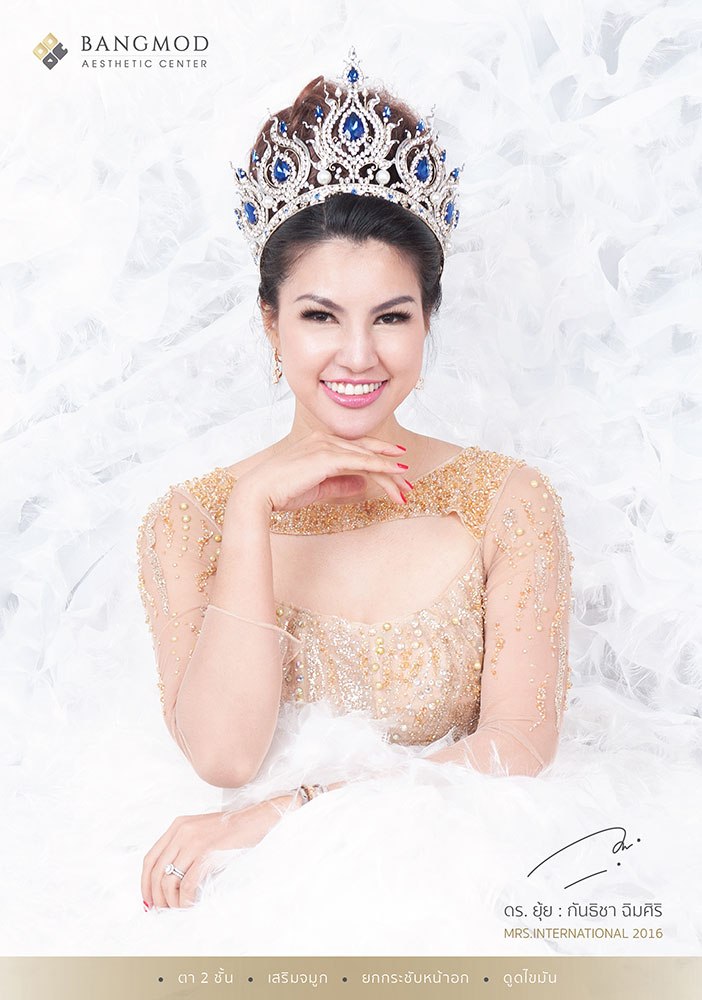 Khun Yui is a mother with 1 child when she came to us. Khun Yui is not a slim person and she is not confident in many parts of her body. Khun Yui decided to do Double Eyelid Surgery, Rhinoplasty, Breast Lift, and Lipofilling at Bangmod Aesthetic Center, which made Khun Yui feel more confident. Khun Yui also said "It is very important to be a mother, but you must not stop being beautiful. When we are beautiful, your husband will love you. You will feel confident with whatever you do. You will become successful, like a quote that says "Beauty can make the world stop moving."
Khun Yui has left a message to all mothers that when women get older, we must take care and pay lots of attention to ourselves. It might be another way to make a good life in all sides as we hope and wish.
"Be more confident at Bangmod Hospital". Consult about a surgery problem or ask for more information at 
Facebook : www.facebook.com/Bangmodaestheticcenter
LINE ID : @bangmod
Instagram : bangmodaesthetic
YouTube : http://www.youtube.com/user/bangmodhos