Cosmetic Surgery is a Top-Class Art!!!
Today, Admin had a good opportunity to have an interview and friendly talk with Dr. Thananchai Atsadamongkhon, the famous cosmetic surgeon of Bangmod Hospital and widely well-known in performing surgery for famous people and celebrities in the entertainment business. Today, we will talk with the doctor in another aspect, which makes us know that the doctor is very artistic!!!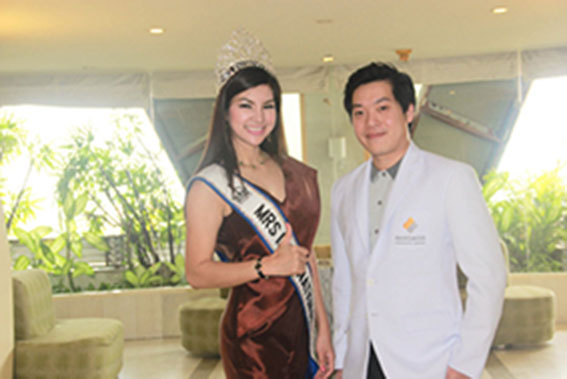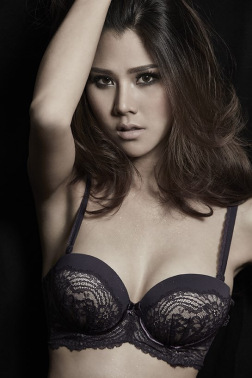 Khun Tukta, celebrities who had Breast Augmentation at Bangmod Hospital
What is the doctor's opinion about cosmetic surgery?
I have always thought that cosmetic surgery is an art. However, it needs a combination of both science and art. "Science" is the medical knowledge, which you have to know deeply for safe and correct procedures according to medical principle. "Art" is another important part, which differentiates the work of each doctor. 
How can we do surgery to suit the face of patients, personalities, preferences, and lifestyles of patients the most and also with the most natural look? This is the true art, which is not in a medical textbook.
I have heard that the doctor is very interested in art work. Can you please talk about it?
I love art work very much. Since I was young, I was very happy in Art class. I used to think that when I grew up, I would become the artists. I would draw every day, which would be very happy. However, my parents are doctors. They always cultivated me to study in the medical field, which I also liked. I have seen my parents cure patients and the patients were happy. That was my inspiration. So, I thought about what field of doctor should I study that also involved the art that I love. Therefore, I decided to study "Cosmetic Surgery." I was very glad to study in this field because beauty is an art. I can make use of the medical knowledge and do art work at the same time.
Regarding the medical field, your parents are surely your idols. What about art? Do you have any idols? 
I have been following the work of Professor Thawon Koudomwit. He is my idol in terms of art. I have visited his art museum at Khao Yai. I was very impressed every time. I collect his work and I have had a chance to talk to the professor several times.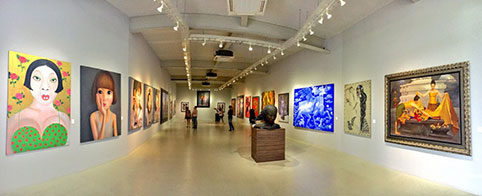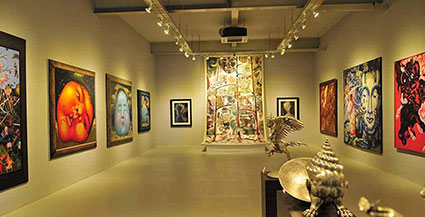 Professor Thawon built the resort called "Nhapha," which I think is really artistic. Those who love art should not miss it. It is like you go there to take a rest and look at art work at the same time. When I have free time, I will go there. 
Professor Thawon Koudomwit and Dr. Thananchai Atsadamongkhon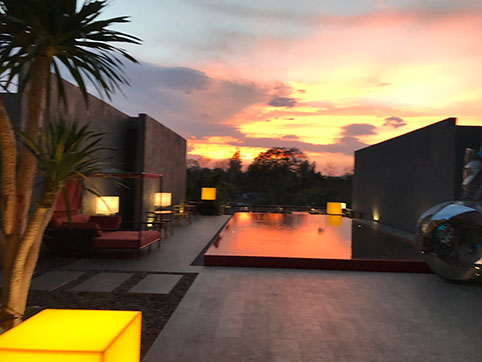 Nhapha Khao Yai Resort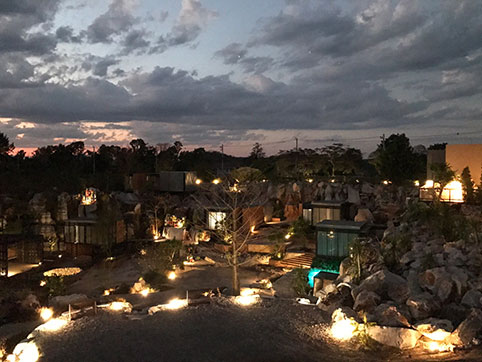 Nhapha Khao Yai Resort 
What about cosmetic surgery? 
When I do the surgery, I consider that I am working on work that I like. I do my best. The most important thing is that if the patients are happy, confident, and beautiful in their own way, I think that I was successful. And it also makes me happy. 
Which surgery case of celebrities are you impressed with the most? 
I am impressed and remembered almost all my patient cases. They do not have to be celebrities, just ordinary people. I am proud to tell you. 
The 1st case is an aunty who came for Full Facelift. She made many nurses cry.
The aunty is 76 years old. She came to do Full Facelift with me. After the surgery, she told her story to me and the nurses that 10 months ago, she wanted to have a younger face. She is a gardener and has collected money for her whole life. She wants to be happy towards the end of her life. Her daughter pampered her, took her to the clinic, and made an appointment. However, on the appointment date, she changed her mind. She did not want to have the surgery all of a sudden. Her daughter, who volunteered to take her there, went out with her friends. However!!! It turned out her daughter was killed accidentally by gunfire.
She blamed herself since that day. If she made the decision to do the Face Lift, her daughter would not be dead. This time, she made her own decision for the Face Lift. 
After 1 week of surgery, she had come to take the stitches off at the hospital. While the nurses were taking off the stitches, she told us she had been to her daughter's grave the day before and said to her daughter "I am beautiful now, just like you wanted me to do. I did it at Bangmod Hospital. I am sorry. Please forgive me." She kept crying with the nurse who was taking her stitches off and 2 more staff. They were all crying and felt sorry for her!!!
She was a gardener and was very kind. She brought fruits from her garden and gave them to the doctor and nurses. It was like she brought the whole garden. I was very proud that I made her face look younger and helped her to untie "the knot in her mind."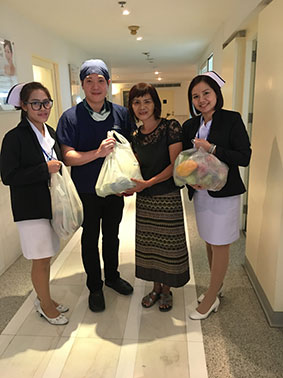 The aunty brought fruits as a gift.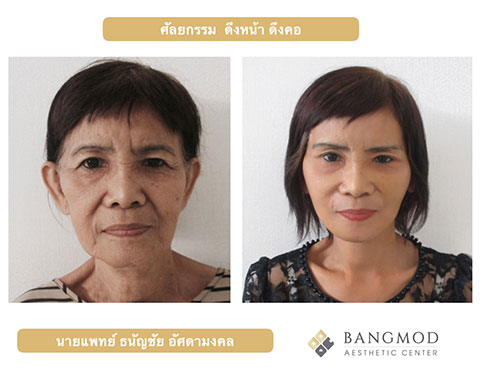 The 2nd case, I was impressed with the way the patient was following her dream since she was young. 
About 1 year ago, there was a good looking and confident woman who came to me to have surgery at her eyes, nose, and breasts. Those 3 surgeries at that time were successful. After the surgery, she had told me that she would follow her dreams. If she succeeds, she will come back to say thank you to me and Bangmod Hospital!!! On that day, I did not know what her dream was. 
Today, she came back as promised with a crown and sash!!!! She revealed that her dream was to become a beauty pageant winner. She had dreamed about this since she was young. Today, she has done it!!!!
"Dr. Kanthicha Chimsiri or Dr. Yui," the first Thai woman who won the crown in "Mrs. International 2016," the international beauty pageant contest in Singapore. She had won 3 prizes, which were excellent national costume, excellent personality, and successful lady of the year. 
Thank you for bringing the reputation and happiness to all Thai people. I am glad and proud to become a part of this achievement.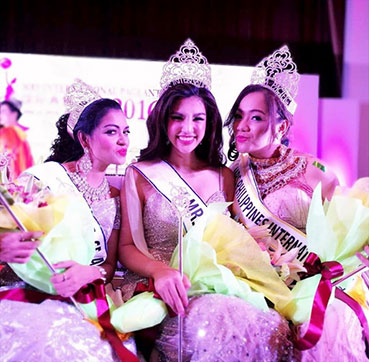 The 3rd case is Nong Min. She has studied acting for many years and is very talented. She wants to be an actress. She had been casting for work at many places (more than 10 places), but she did not get any work. Because of her small eyes with no eyelids, she lost confidence in herself. After she had done Double Eyelid Surgery and Rhinoplasty, she felt more confident and got a role in a series. She became an actress just like she had intended. Congratulations to Nong Min.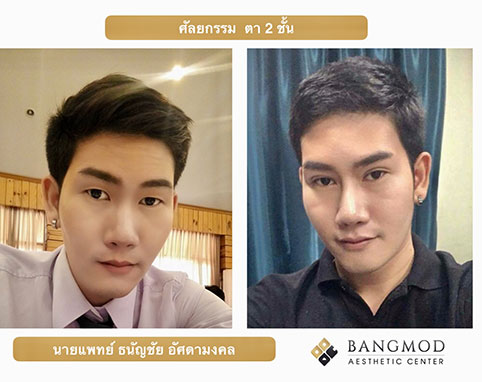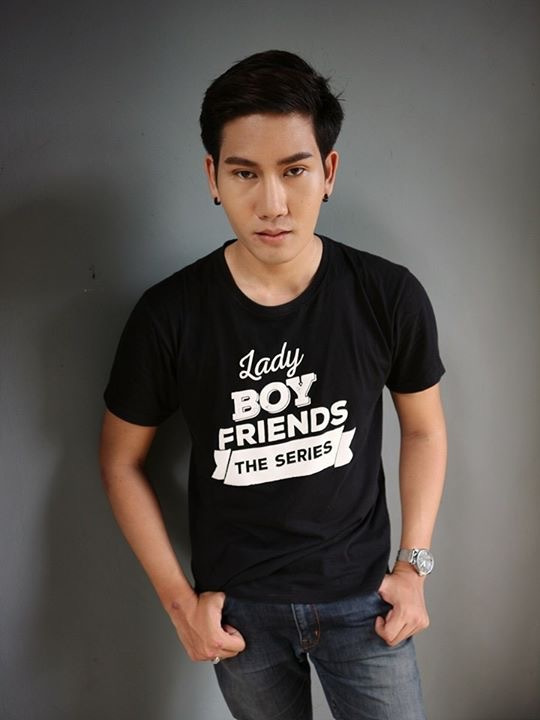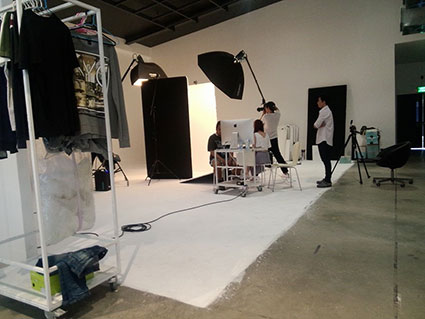 The doctor has many patients. Can you give me one more example?
Sure. The last case that I am going to tell you is the case that impressed me. The patient left us with good thoughts.  
She was a 60-year-old woman who came for Face Lift (Face Lift at present time is not difficult like in the past. It can be done by using an injected anesthetic. There is no need for inhaled anesthetic. Injected anesthetic is safer, and the patient can talk while lying down and tell many things while having the surgery. Some people sleep and listen to music for about 2-3 hours. Then, it is finished). 
While having the surgery, the patient told me that her father is 80 years old. He has been working very hard all his life and he has more than million baht in his savings. However, he does not have time for his family and exercising. He told her that when he was 60 years old, he would stop working and spend the money for family trips. However, when he was 58 years old, he had stroke. He couldn't walk and help himself. He did not spend his money that he had worked for. All his children abandoned him. Her mother has a new family. She is the only one who takes care of her father for 20 years. 
She told me that she does not like to become like her father. She wants to live her life fully. She often finds some time to travel and take a rest. She always gives importance to her family. Today, she wants to give a life award and present to herself. So, she came for Face Lift to make her face look younger. 
I will leave my point for everyone. Make the most of your life. Do not work hard and forget to take care of yourself, forget to take care of your family, and forget other happiness in life.
"Physical health is more important than money."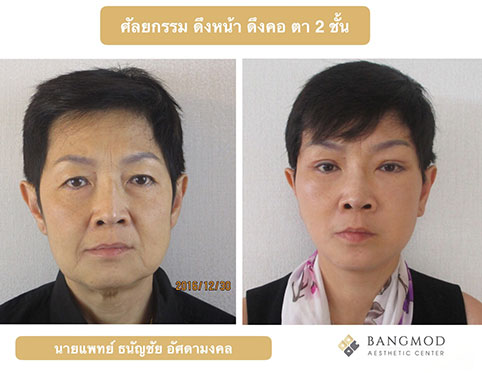 Admin thinks the last person looks much younger. Each doctor's work is very excellent. If I have a chance, I will ask the doctor to talk to us again. I understand how the doctor's care and pay attention to his work since he can remember the details of all patients. After I have seen the doctor's work, though only a small part of what the doctor told us, it has made me understand that "Cosmetic Surgery" relies on science and art. It is truly a top-class art!!!!!
PS. Admin would like to thank all the doctor's patients for giving their permission to use their pictures in this article. 
"Be more confident at Bangmod Hospital". Consult about a surgery problem or ask for more information at 
Facebook : www.facebook.com/Bangmodaestheticcenter
LINE ID : @bangmod
Instagram : bangmodaesthetic
YouTube : http://www.youtube.com/user/bangmodhos