Fat Transfer to Adjust the Facial Shape
"Organ transplantation and Fat Transfer" are developed to respond to those who are passionate in filling the face to look plump and lively. We may be familiar with filling the face, forehead, or even the chin to look V-shaped with Filler, which can cost an arm and a leg and you have to be worried about whether it is real or fake. It is erratic. Those who are the biggest fans of Filler may change their mind. 
Who is suitable for Fat Transfer? 
Like briefly mentioned before, the main objective is like Filler, which is suitable for those who have sunken and dried face with non-lively look, unsmiling cheeks, and a face that does not look soft and clear like when you were 20 years old. It is natural that with increased age, the fat, collagen, stretched muscles, and the skin will not become as you may have wished. Even though we take care of the skin regularly, wear less make-up, and apply the skin with the most expensive cream, it does not look soft like when we were teenagers. Fat Transfer can turn back the skin's age of everyone to be young again.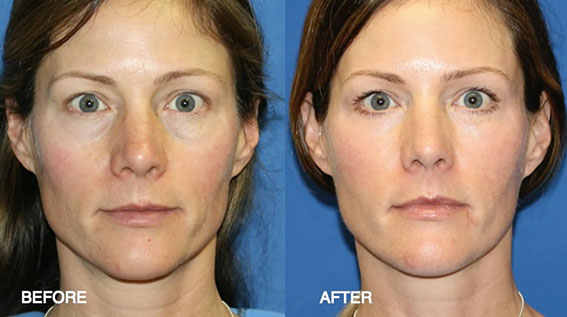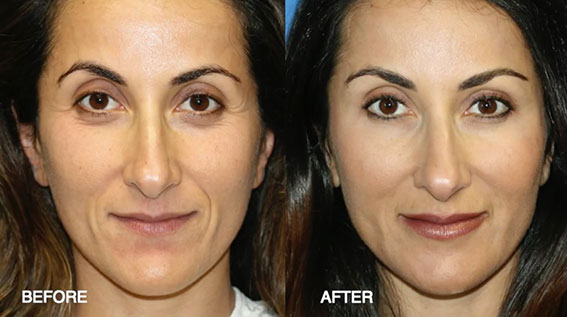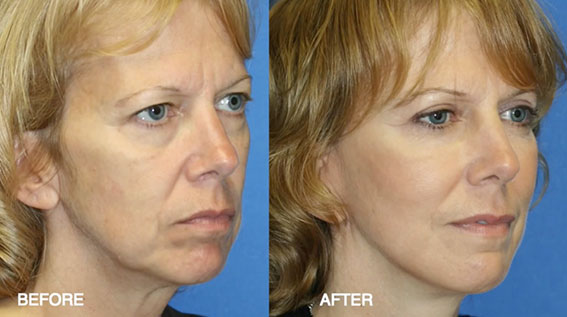 How to have Fat Transfer?
For those who have made the decision, examine yourself according to this check list first so that you understand everything. 
You must look for information about Fat Transfer thoroughly and know the advantages, disadvantages, and its objectives well.
You must come for the experts to evaluate the fat that will be used (around the abdomen and inner thigh) to check whether they are adequate for the operation. 
Take care and clean the facial skin and the where the fat will be removed before the treatment. 
Come to mark the spot for Fat Transfer with the Dermatologist for mutual understanding and the best result. 
Come to the clinic about 2-3 hours before the time to understanding the treatment after the procedures and make appointment for follow-up.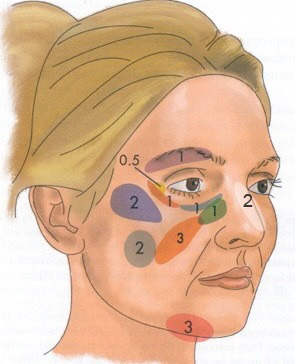 Procedures
The doctor will inject the anesthetic around the area where the fat will be removed. Then, small pipes will be inserted to draw out the fat (will only feel pain when the anesthetic is injected). 
When getting enough fat as required, the doctor will suture (about 2-3 millimeter long) and clean the wound. 
Assistant Doctor will filter the acquired fat, separating good fat and bad fat. Then, give the good fat for the doctor to continue with the procedure. 
The doctor will put the acquired fat into the processing procedure to become ready to use fat. 
Then, the fat will be injected at the marked spot (chin, under the eyes, forehead, mouth, between the eyebrows, cheeks, and back of the hand, etc,)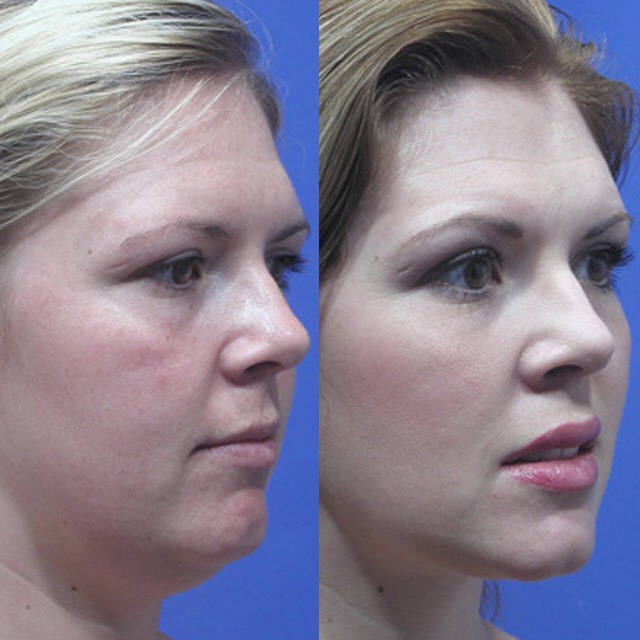 "Be more confident at Bangmod Hospital". Consult about a surgery problem or ask for more information at 
Facebook : www.facebook.com/Bangmodaestheticcenter
LINE ID : @bangmod
Instagram : bangmodaesthetic
YouTube : http://www.youtube.com/user/bangmodhos