Premature Beauty!!
Every day, the doctors and nurses often receive questions from patients about the Face Lift. Today, we have a case and appreciation from a 52-year-old woman, who will tell you about her real experiences after having a Face Lift and Temporal Lift. 
This 52-year-old woman is working in a well-known private hospital. With her age, she can work there for several years. However, she did not want to look like "Auntie" in other people's eyes at the hospital. So, she decided to ask the doctor to lift her face and eyes with Bangmod Technique, which made her become "Sister" again. 
After she came out of the surgery room, she asked the nurse:
"How many days until the wound heals?" 
"How many days until the face has less swelling?" 
The young nurse answered, "In 7 days, the wound will be less swollen and it will be perfect in about 1 month." 
After the surgery, her face was wrapped. The nurse was afraid that she would be in pain. So she asked her, "Do you need any painkillers?"
But she answered, "Not at all, just a little stiff."
The nurse continued to ask her with concern, "Are you sure that you don't have any pain"? 
With slight swelling on the woman's face, the nurse put a cold compress on her all night. 
In the late morning of the following day, the young nurse took off the bandages and cleaned the wound for her. When finished, the young nurse turned to look at her. She was stunned and said, "You are beautiful," and brought her the mirror so that she could look at herself. 
The 52-year-old woman became a young woman in her thirties. She smiled as wide as she could. She smiled with hope, which was shown on her face and eyes. 
This is the source of the story "Premature Beauty" because the woman became beautiful from the first day after the surgery. Actually, according to the theory, the result will be noticeably clear in 1 week. Who knows why, please give us the answer. 
Illustration
: Face Lift, Temporal Lift by Bangmod Technique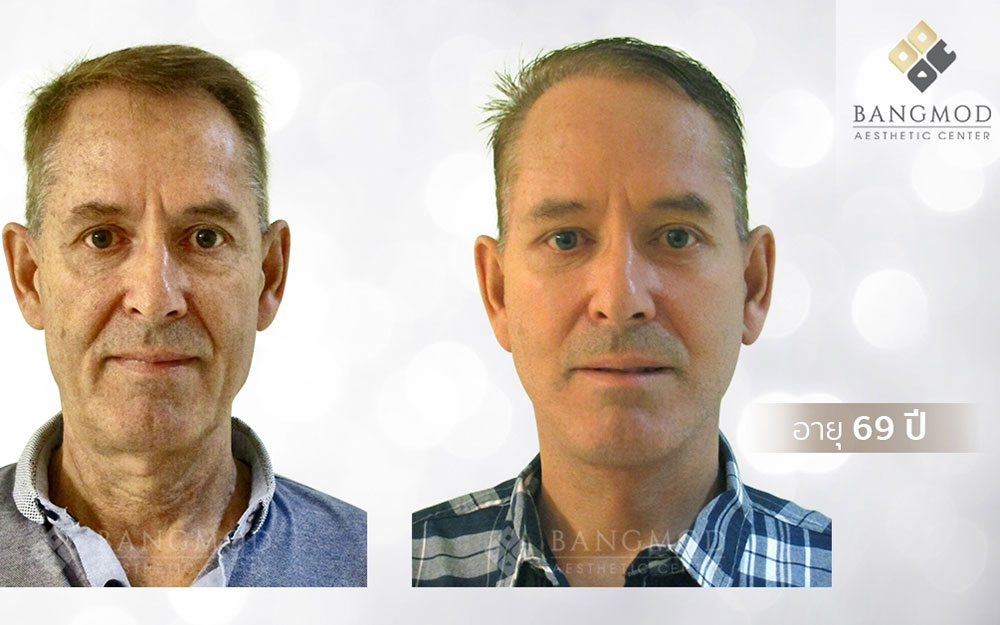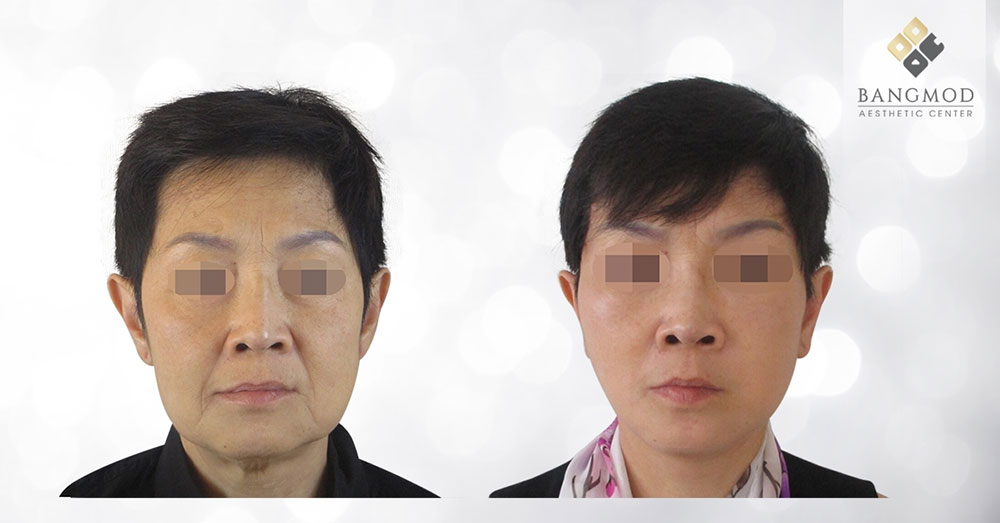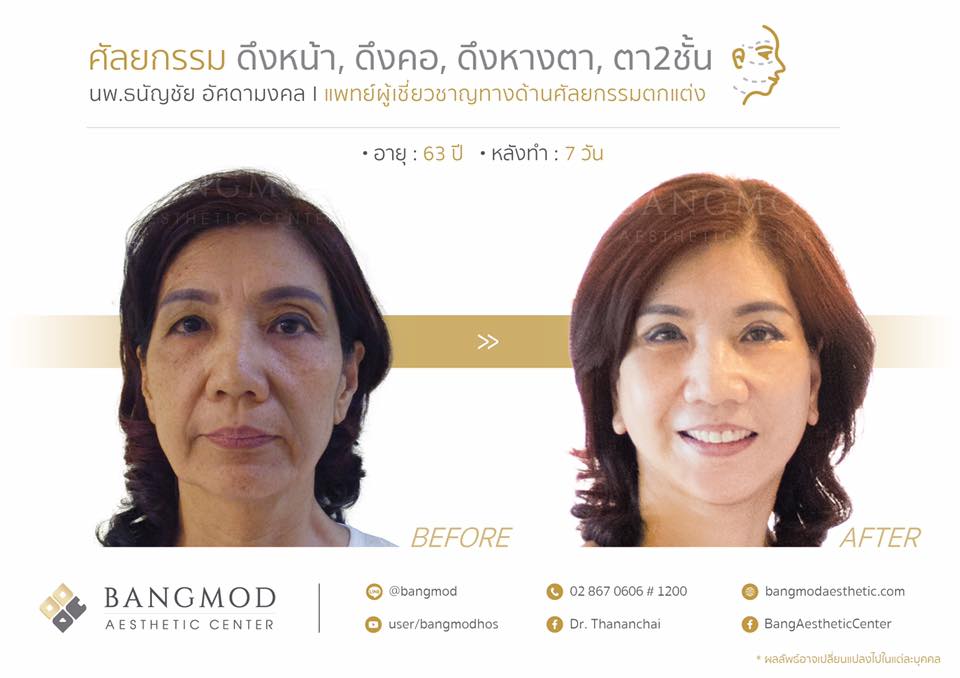 "Be more confident at Bangmod Hospital". Consult about a surgery problem or ask for more information at 
Facebook : www.facebook.com/Bangmodaestheticcenter
LINE ID : @bangmod
Instagram : bangmodaesthetic
YouTube : http://www.youtube.com/user/bangmodhos