"Dhamma" helps with the Inside, "Doctor's Knife" helps on the Outside 
The research of foreign countries confirms the fact that applying Buddhism practices into daily life, such as meditation, causes less physical deterioration and provides a younger look. To make it easier, meditation can truly slow down the aging process according to the principle of science. Just like a 63-year-old sister who has a young face like a young woman in her early fifties, which is a result from meditation and prayer. 
However, Dhamma can help only with the inside. The outside goes along with the gravity of the earth. She consulted the doctor immediately. 
"I will tell you the trick, but it is not the secret. I rely on meditation and prayer to calm my mind and it causes my mind to become cheerful and not think of anything too much. However, I am still not satisfied with my face. Dhamma can help us only on the inside. For the outside, I need the doctor's knife (laugh). Therefore, I decided to do the Face Lift   ." 
She went all out with Face Lift, Neck Lift, Temporal Lift, and Upper Eyelid Surgery. "I have studied the information from several hospitals and clinics. For this decision, I spent more than one hundred thousand baht, not only thousands of baht. When I think about it, it was a waste of money. On the other hand, it is also happiness for women like us. Therefore, I decided to do the Face Lift with Bangmod Hospital and
Dr. Thananchai Atsadamongkhon.
I studied the background of the doctor. Another thing is that Dr. Thananchai Atsadamongkhon is just as famous as doctors at other hospitals. The hospital is also 1 in 3 of the country. It made me feel more confident in the doctor's skill. Therefore, I decided to spend over a hundred thousand baht in exchange for a young look and beauty."
After she had her surgery and went to the recuperation room, in the following day when she saw her face in the mirror, her radius of happiness had spread to everyone in the room, including the doctor.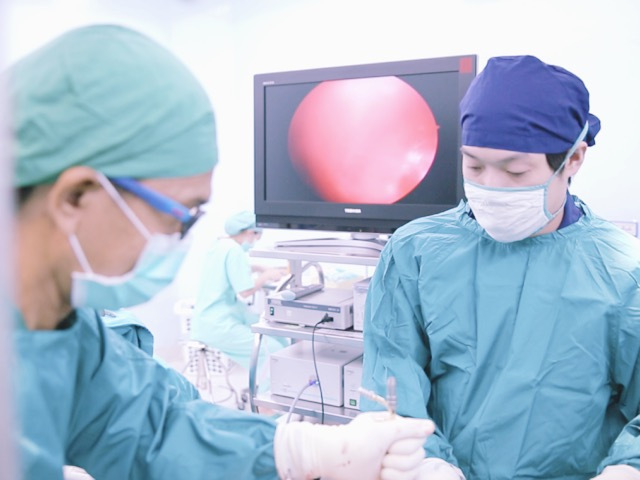 "It was worth my decision to do the surgery at Bangmod Hospital. I did not regret the hundred thousand baht that I spent because it was exchanged for a young look and beauty as well as happiness for myself and my husband. I think I am only 50 years old." 
Her husband did not disagree. He whispered for us to hear that "It is like I have a new wife." 
"Thank you very much for taking good care of me like I am your relative. This time I have a young look, beauty, and it left me feeling very impressed. When I come to take my stitches off, I will come to visit and show you my young look and beauty." 
This is another real impressive story from the patients of Bangmod Aesthetic Center.
Illustration
: Example of Face Lift by Bangmod Technique 
"Be more confident at Bangmod Hospital". Consult about a surgery problem or ask for more information at 
Facebook : www.facebook.com/Bangmodaestheticcenter
LINE ID : @bangmod
Instagram : bangmodaesthetic
YouTube : http://www.youtube.com/user/bangmodhos